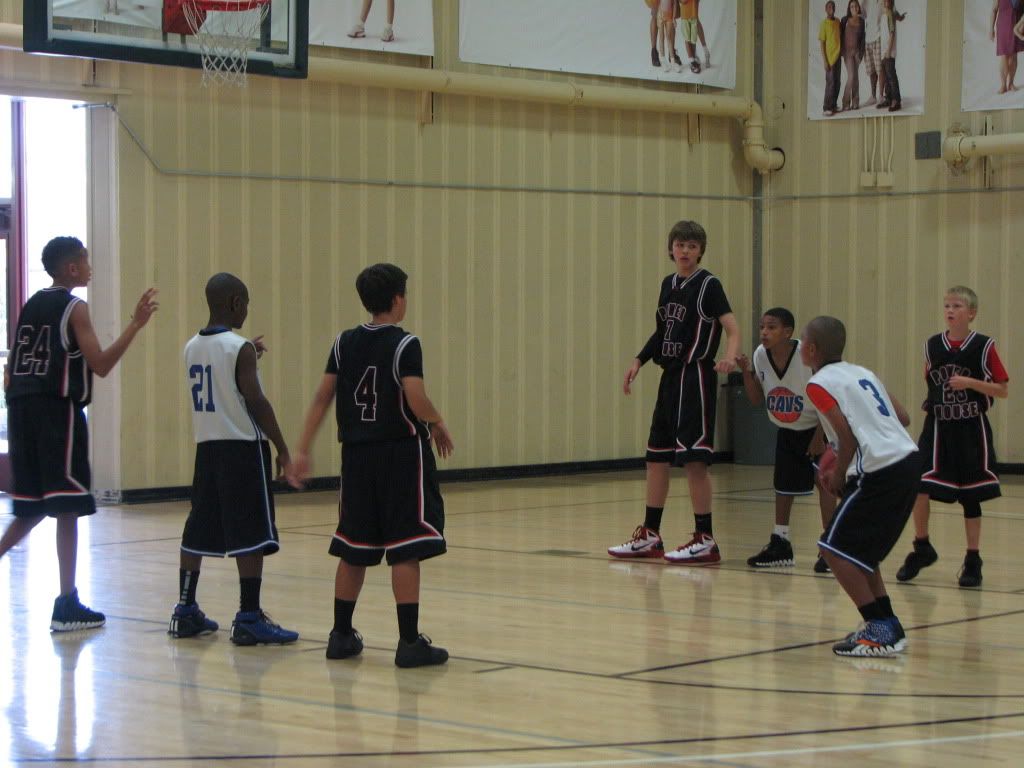 Okay. NOT gonna lie to you, folks. This past weekend should have been great.
It should have contained a special (and usual) blog post below stating CAVS 12U and 10U won the Vegas Elite Invitational Tourney championship…but OMG, we can't post that. Not sure exactly how 10U did at the moment, but we FOR SURE know that it was a "NOT-GOOD-AT-ALL" weekend for CAVS 12U.
Coaches who had hair have probably since pulled it all out. It was as if our boys were stuck in a snow globe and someone was shaking it about against their will, while they were still attempting to play ball. After two consecutive championship wins since the travel season started (and several championship wins before that) CAVS 12U suffered an indifferent, weird slump in Vegas this past weekend, which included every mistake that could have possibly been made, two suddenly-sick players, unanimously-odd ref calls, two technical fouls, topped off by a CAVS coach ejection from the gym (which we never, ever get!!) and an extreme lack of overall team energy.
CAVS 12U won only one game during the entire weekend, losing the remaining two, boosting them right out of the spot for championship.
Oh well. Come on. Even NBA teams suffer bad games and windfalls. 12-year old growing boys are no different. The good news is…the talent has not disappeared. The boys will once again be on their game and fight their way back to their top slots. Preparation has already been set in motion. So….as we've said before….GAME ON, BABY!! We are gonna keep it movin'. Next stop…is the West Coast Warriors April Fool's Classic Tourney this coming weekend; then it's back to Las Vegas for the Starvision Easter Tourney.
****BTW….CAVS 12U will return to Las Vegas FULL THROTTLE.
We will also still be posting photos from the Vegas Elite weekend on our Facebook site soon. We will let you know when they have been posted. Hey…we had fun, if nothing else. The CAVS Boys are winners. All winners lose sometimes in order to come back strong....to win.
It's all in the game, baby.