So…yes. This is really their last year…and we were all thinking it: With the 14U age range, you never know how things are gonna go. It's not like CAVS 14U hasn't had their host of problems since the 2013 season started. Jeez. At least three players have been nursing injuries, with a few players still needing to return. Other players have left the building completely and since the holidays, the usual CAVS momentum has not yet been the same. After all…this IS the CAVS 26th year of tourneys.
However…despite the odds, we're here to tell you that things went well. Yep. The mighty CAVS 14U brought home their first championship of the 2013 season, January 5th and 6th, 2013 in the San Diego Top Gun Tourney. This is how it all went down:
Saturday was a sunny, cool day, with Subway Sandwiches reachable in 5 minutes by car. Miramar College=one way into the gymnasium parking lot; one way out. Don't mess around and enter the second driveway or you'll be out of gas before you know it trying to get back to where you're supposed to go. Either that; or you'll be parking a good little distance away and walking it out.
Anyway…..CAVS 14U began the tourney in a battle against the Wildcats and won, 46-34.
Next up, was against Team Open Gym, where CAVS 14U scored the victory, 51-21.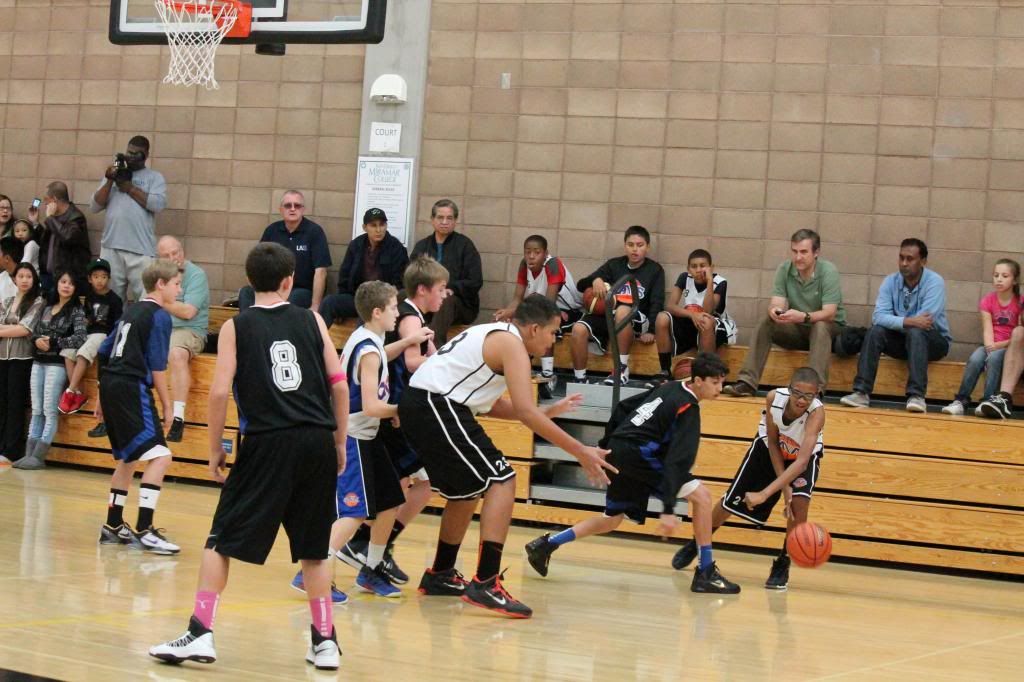 Sunday brought us all to the Municipal Gymnasium in San Diego's Balboa Park.
CAVS 14U kicked things off with a win at 12pm vs. the Jets, 37-23, launching them into the Semi-Finals at 4pm.
Along came a spider: CAVS 14U vs. Coastal Elite....things begun like clockwork, with CAVS 14U up 19-4 in the first half, with only 9 minutes/30 seconds left.
Then, mistakes were made and the entire group of players that were on a roll were completely subbed out. OMG. Coastal Elite seized the opportunity and went on a back-to-back RUN. Next thing we all knew, Coastal Elite was confident and UP 23-21 before we knew it. Unbelievable!
The game continued like this down to the wire, but CAVS 14U pulled the win, anyway, 43-38, gaining them a spot in the Championship Game.
Eh, boy. Sunny days had gone and left rain for those headed back home that evening. The Championship Game: There had to be a sensor in the ref whistles that only worked against CAVS 14U.
They breathed wrong=the whistles blew. To make matters worse, Top Gun Flight didn't miss free throws. Tensions were running high, but CAVS 14U fought through it and brought it all home, 44-34. Phew!!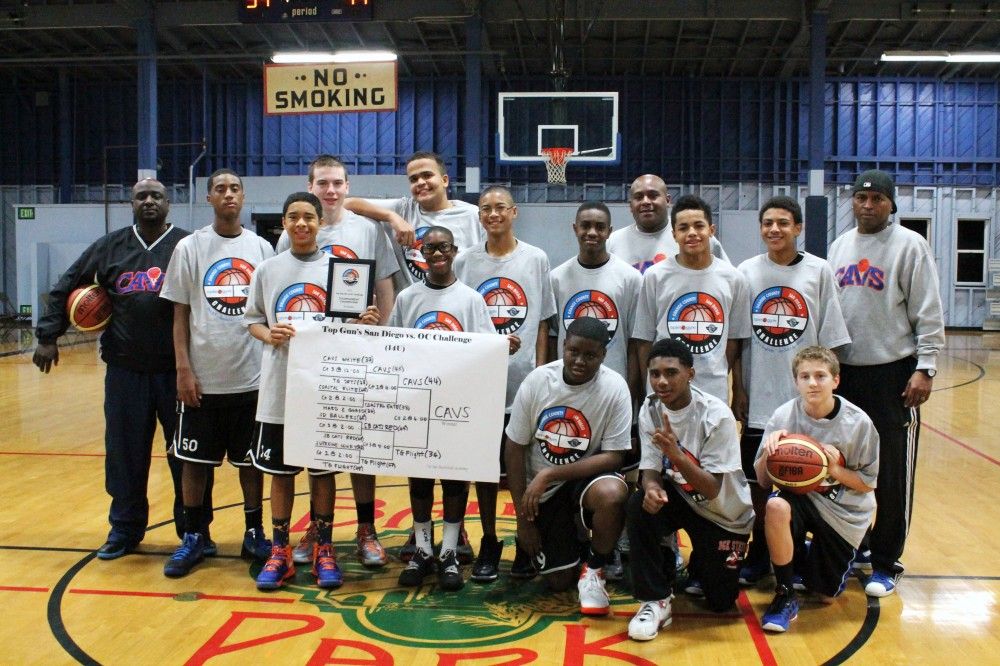 Next stop….ACES MLK TOURNEY!! GAME ON, BABY!!!
Check out all the Tourney Photos on our Facebook Site

HERE.